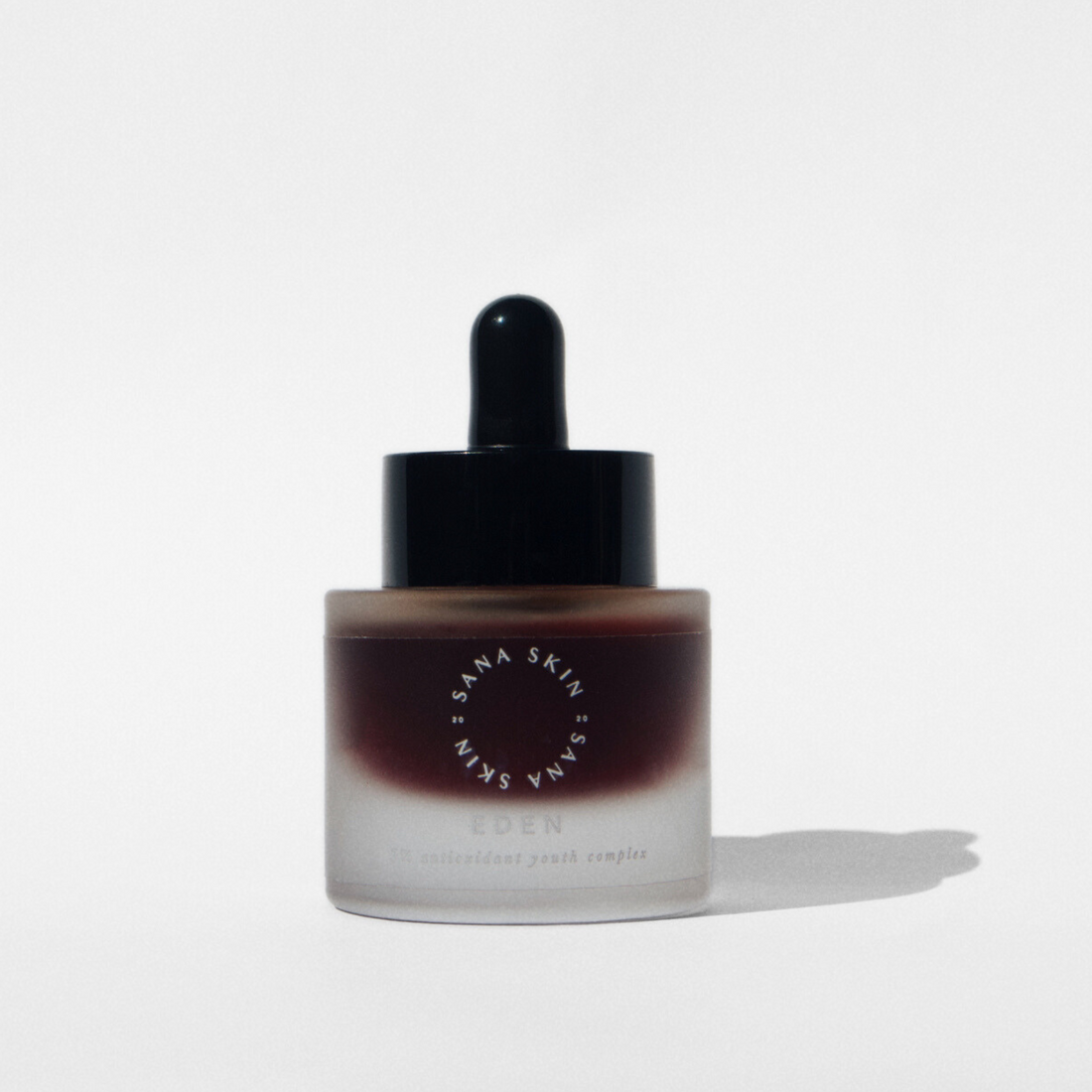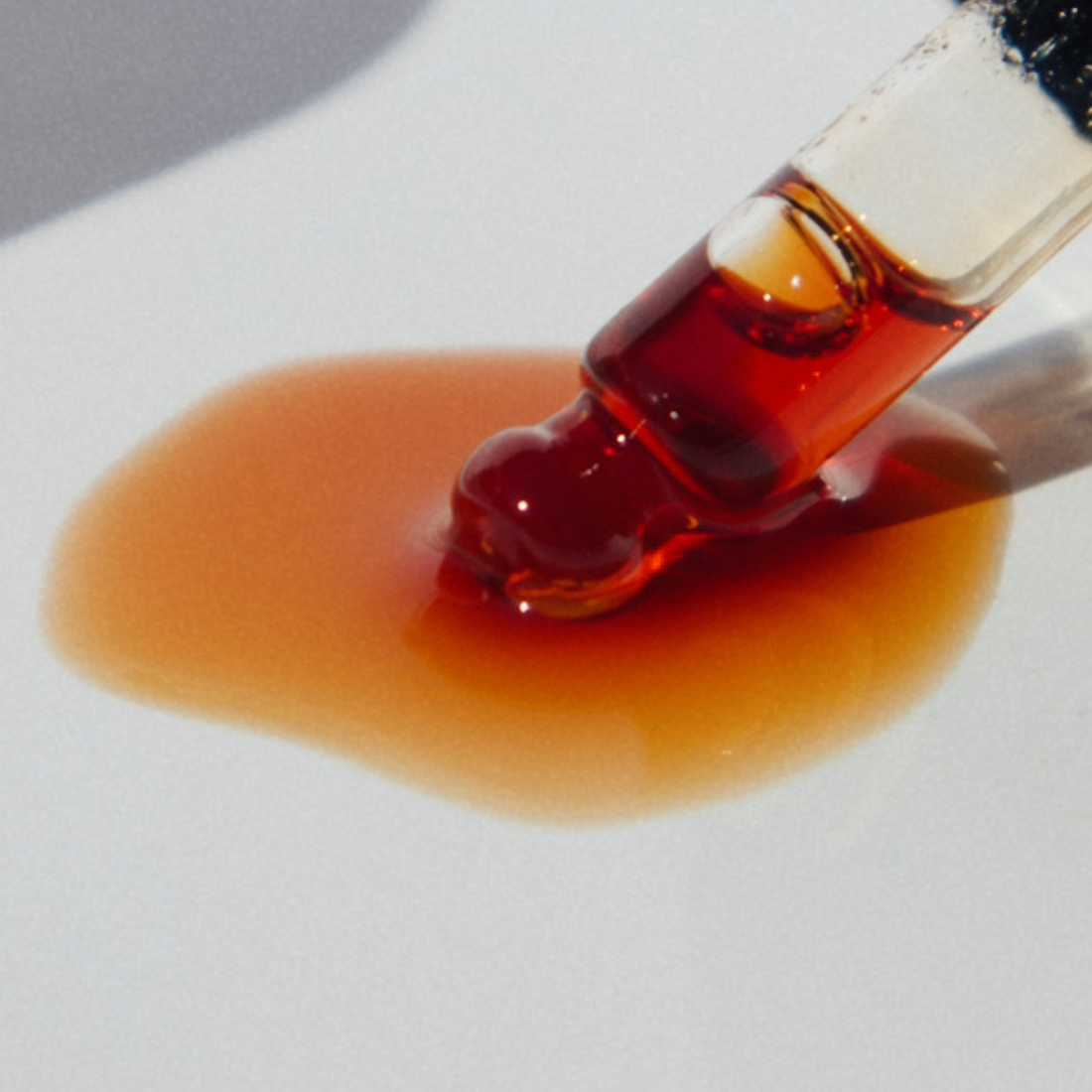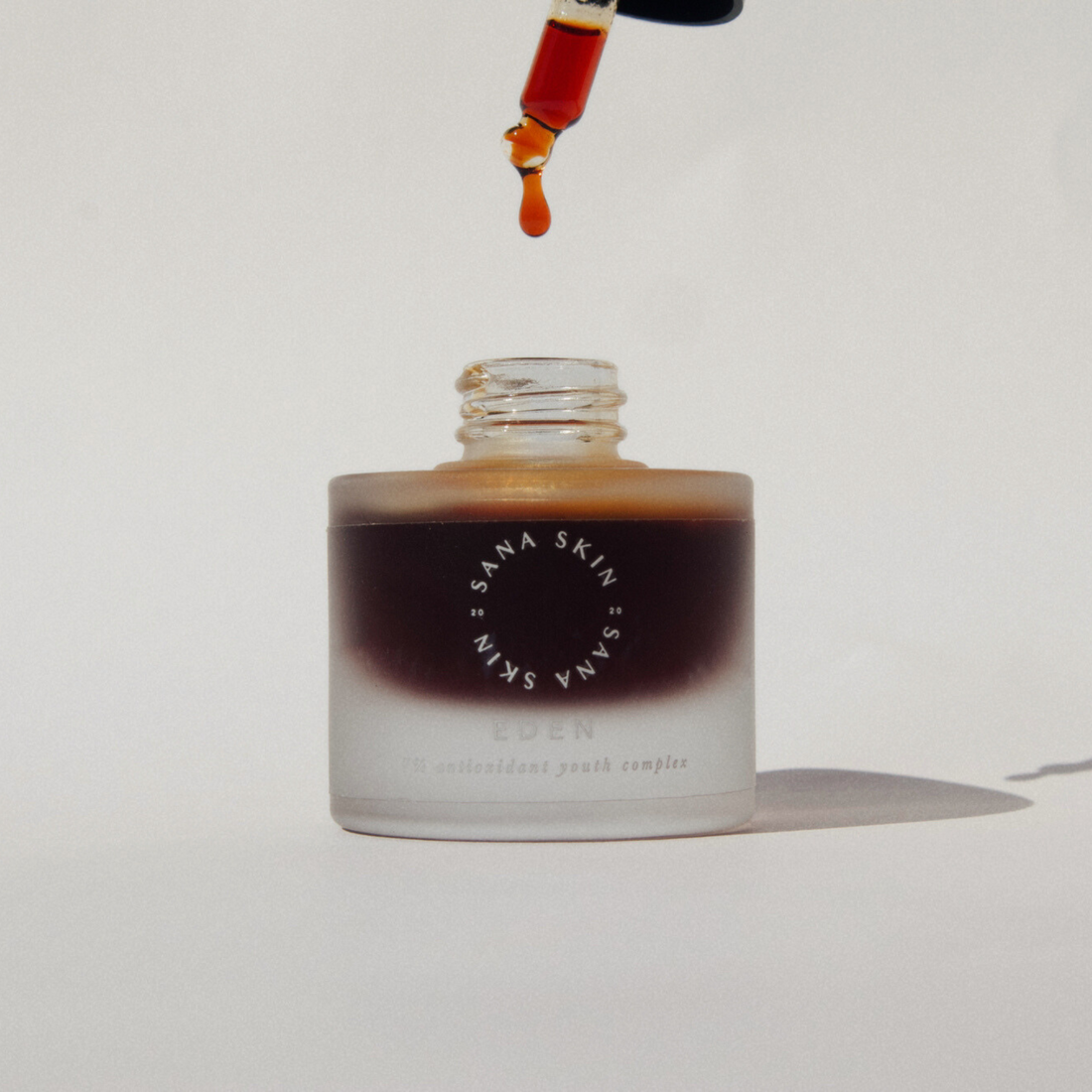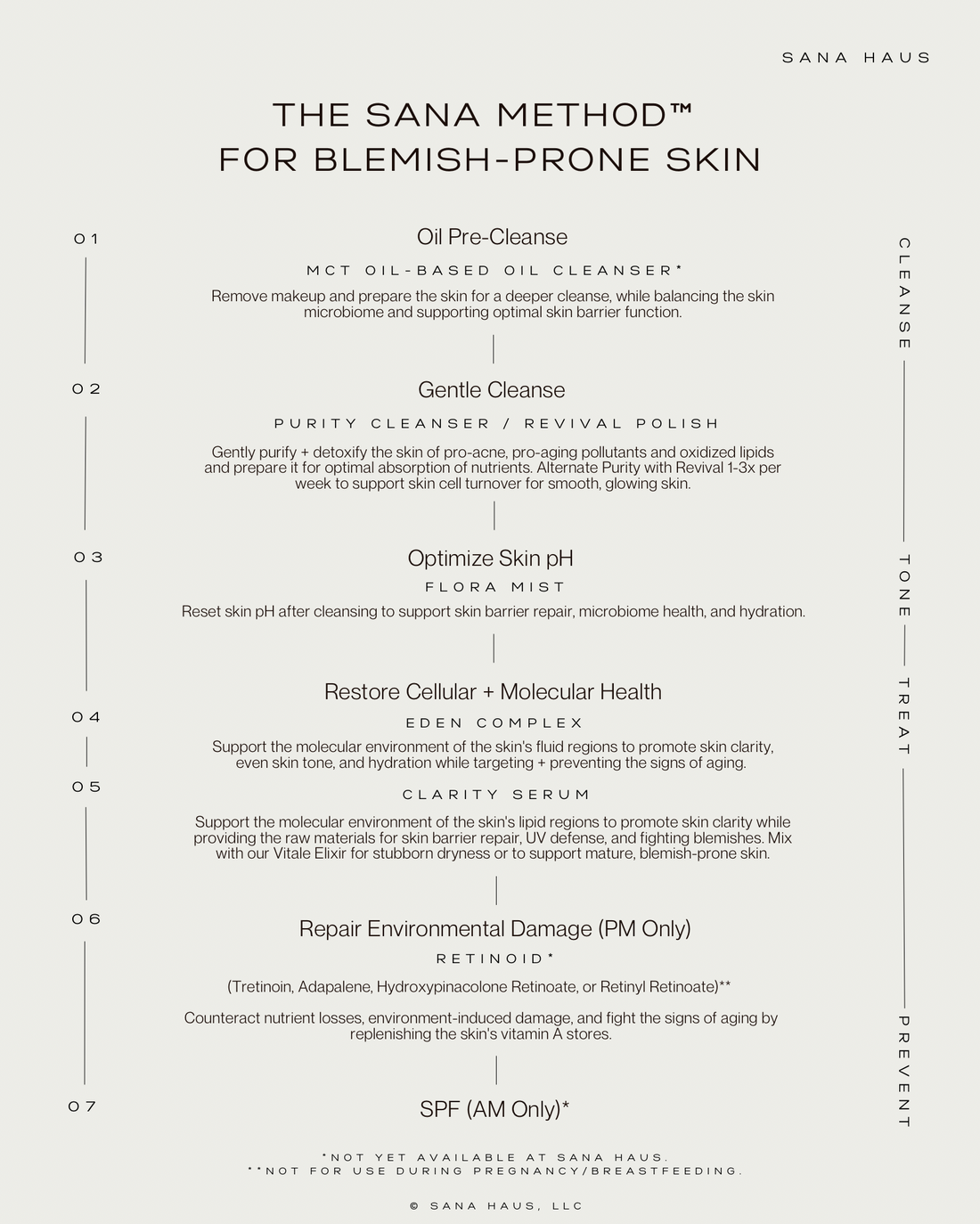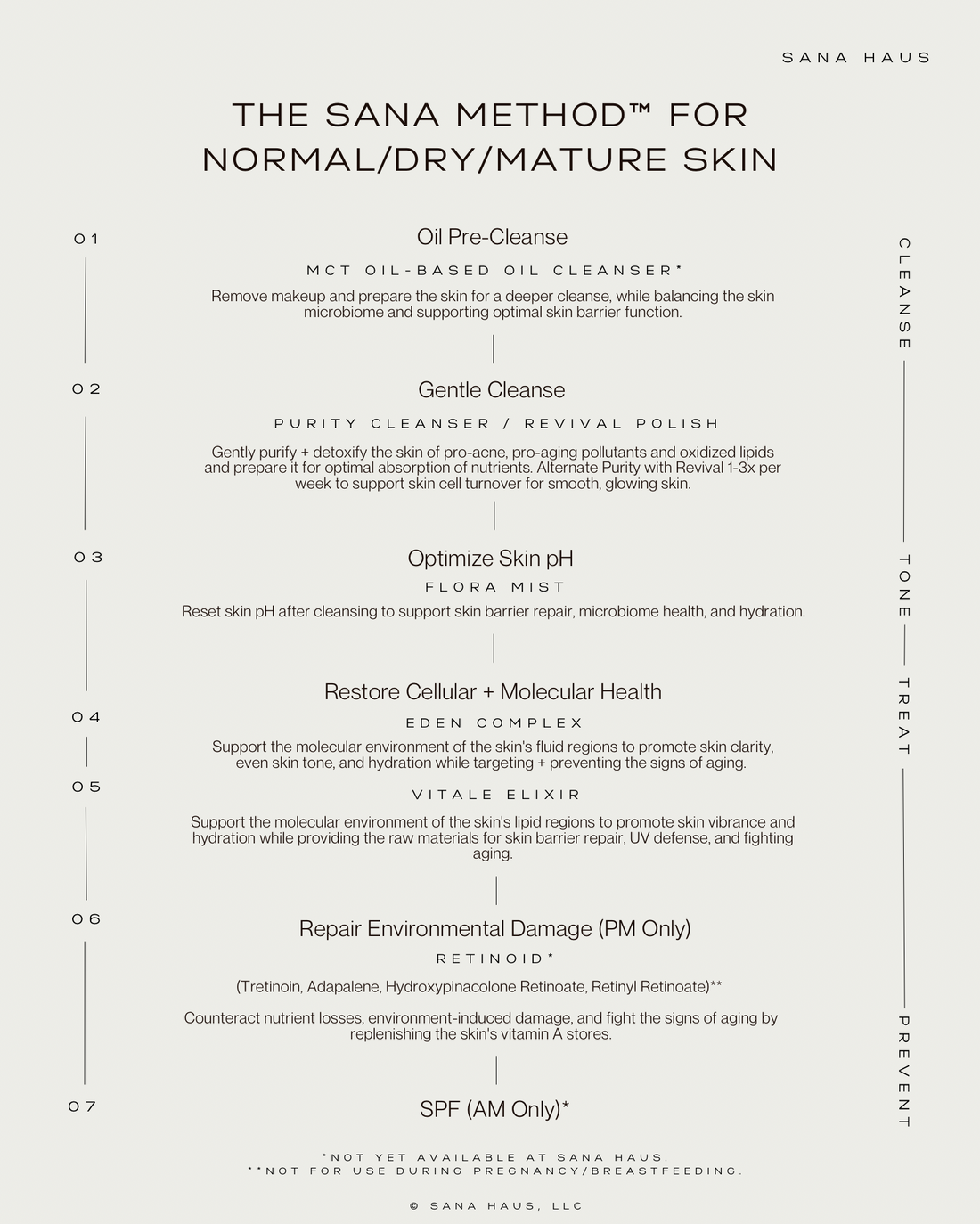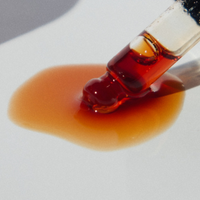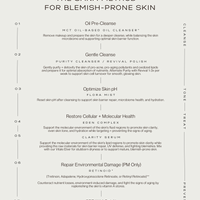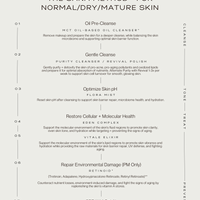 Eden 7% Antioxidant Youth Complex
Description
Benefits
ingredients
directions
A forest bath in a bottle — bathe stressed cells in regenerative extracts of the forest. This ultra-potent 7% antioxidant complex is expertly formulated to firm, tighten, lift, clear, and brighten — all in one formula.
Oil free. For all skin types.
Visibly lifts, tightens, and tones. Astringent, antioxidant polyphenols from potent plant extracts lift and tighten the skin while toning large pores.
Brightens and clears. Powerful antioxidants within the Eden formula inhibit tyrosinase, the enzyme responsible for hyperpigmentation, and restore the health of the dermis and sebaceous glands to reveal clearer, more even skin.
Supports your skin's defense against stressors. Skin stressors are all around us, whether they be solar, chemical, physical, or even emotional. When the skin gets overwhelmed with stressors, this can manifest as blemishes, dehydration, and dullness. Eden's unique blend of phytochemicals increase the skin's resistance to stress, fortifying resilience and optimal skin health.
Restores skin health on a cellular level. Eden's phytochemical extracts were carefully selected for their ability to balance cellular health on a molecular level. When in balance with the proper lipids (provided by our Clarity and Vitale serums), this molecular balance creates the ultimate environment for flourishing, vibrant skin.
15 mL / 0.5 fl oz (30-60 day supply)
Propanediol (plant-derived), Pinus pinaster (French Maritime Pine) Bark Extract, Ferulic Acid, Magnolia officinalis (Magnolia) Bark Extract, Ethyl Caprylate (lipid).
Apply twice per day to ensure Eden remains active on the skin. Apply after cleansing or toning and prior to oil serums. Avoid contact with fabrics. Store in a cool and dark place.
KEY INGREDIENTS
Pycnogenol®
Clinically-backed by hundreds of studies, this potent extract infuses the skin with powerful polyphenols that prevent blemishes while increasing skin hydration, elasticity, and resistance to UV damage.
Pycnogenol® is a registered trademark of Horphag Research Ltd. Sana Haus is not affiliated with Horphag Research Ltd.
Magnolia Bark Extract
Long used by traditional medicinal practices for its calming and soothing properties, magnolia bark offers many benefits to the skin including balancing the microbiome, regulating the cellular stress response, and fueling cellular energy production.
Ferulic Acid
A highly bioavailable antioxidant that helps regenerate our skin's natural antioxidant defense while promoting a brighter, more even skin tone through its function as a tyrosinase inhibitor. In synergy with Eden's plant extracts, ferulic acid adds a potent antioxidant punch to this powerful formula.
A NOTE FROM SOPHIA
A truly holistic, results-driven skincare regimen should treat all layers of the skin.
Each dermal layer requires a different type of nutrition for optimal health, depending on whether that layer is lipid- or fluid-dominant. While Clarity, Vitale, and even our cleanser formulas nourish the lipid-dominant layers, I knew The Sana Method was missing a formula that targets the fluid-rich regions of the skin. So, I sought out the most potent and powerful extracts for these layers and formulated them in a high potency, 7% antioxidant complex.
After just a few weeks of testing what would become our Eden formula, the results spoke for themselves. My skin felt noticeably tighter and toned, my pores shrunk, and my skin tone improved almost overnight. I couldn't be more excited for you to see the results yourself!