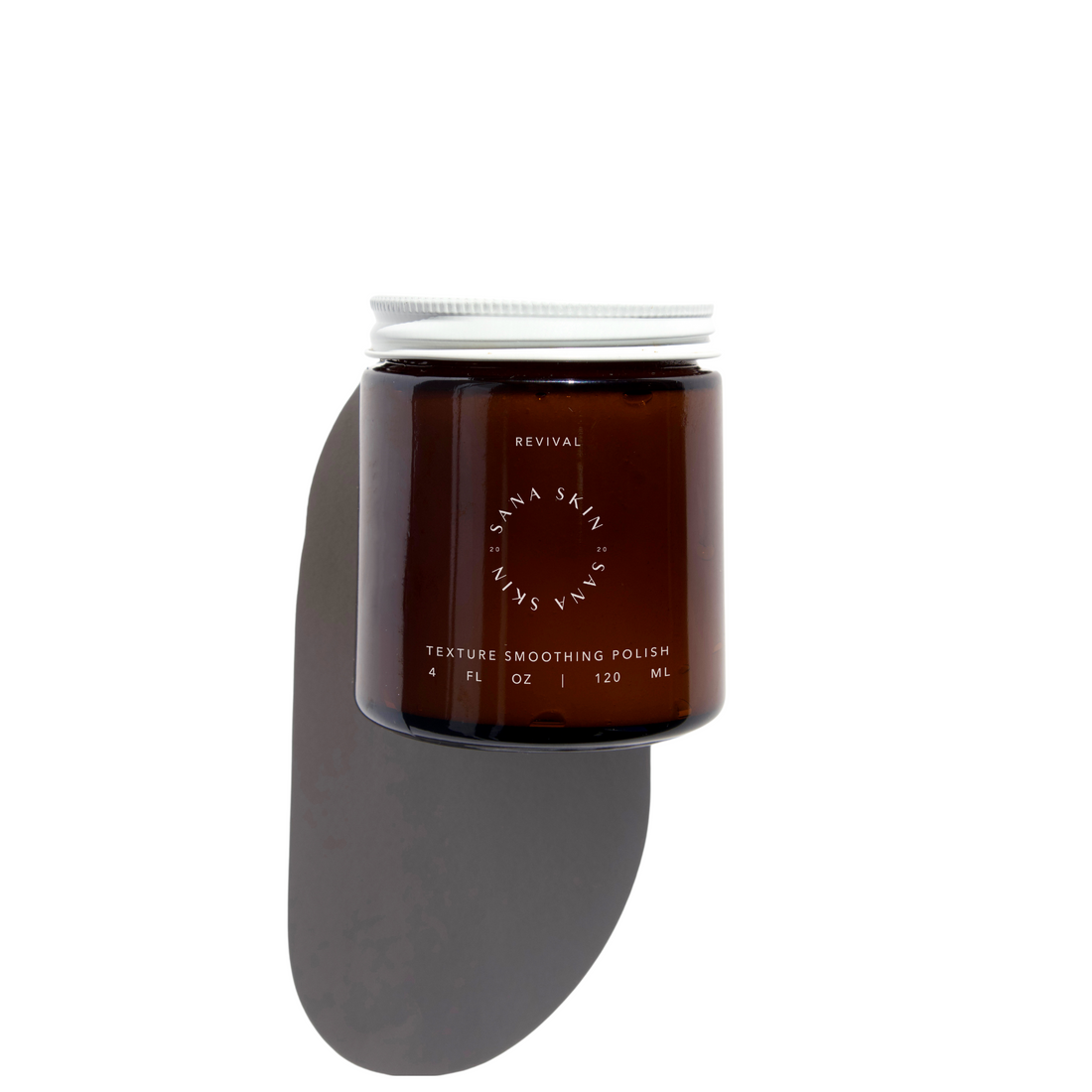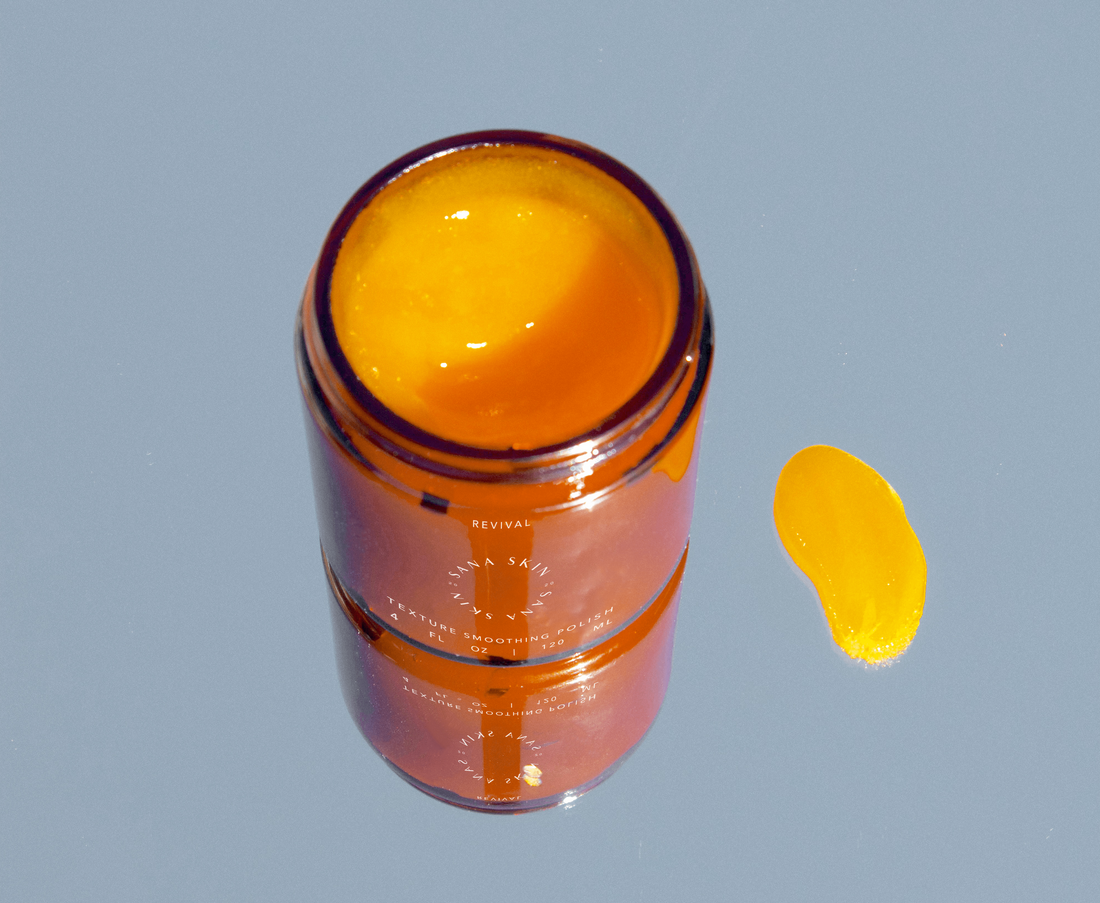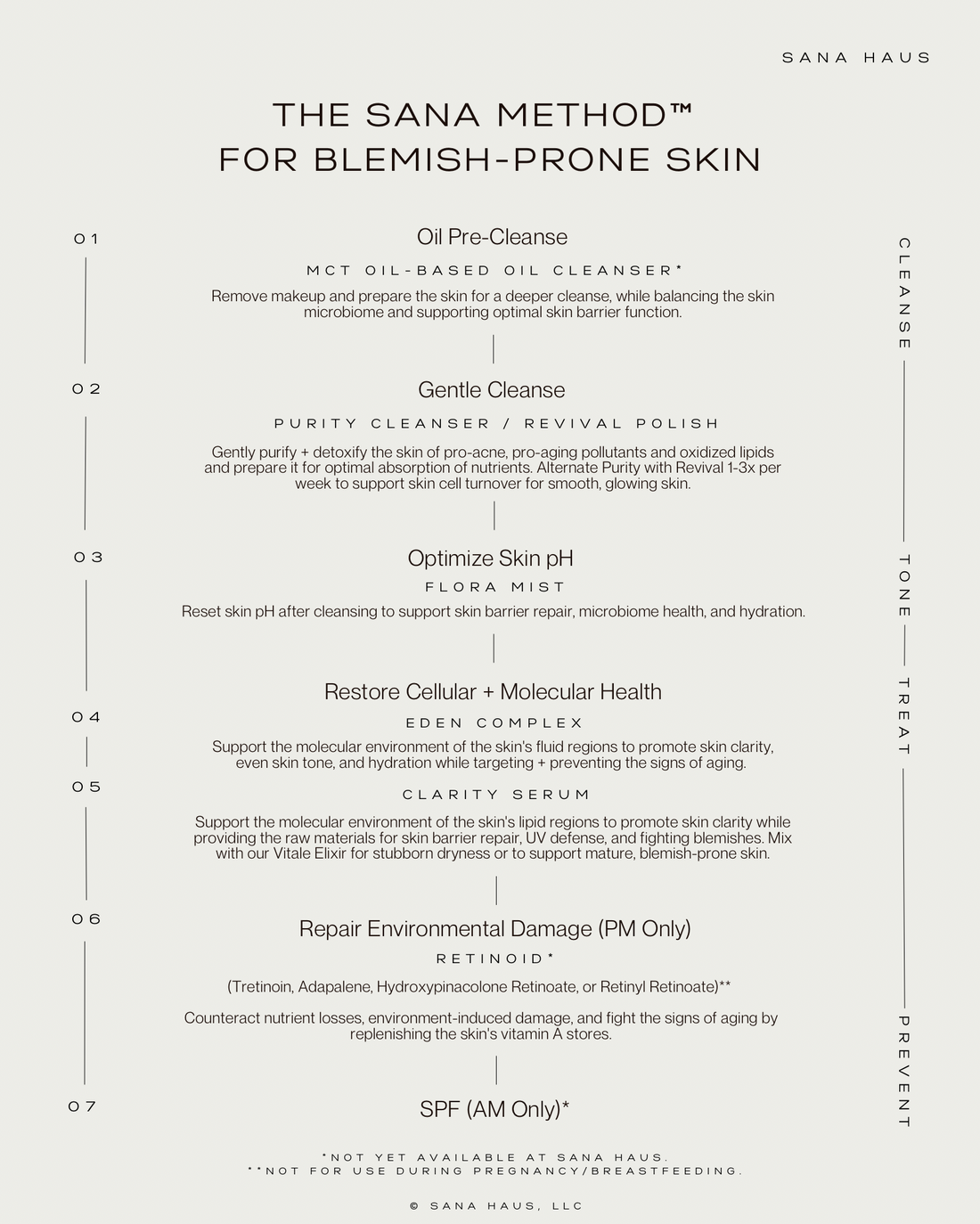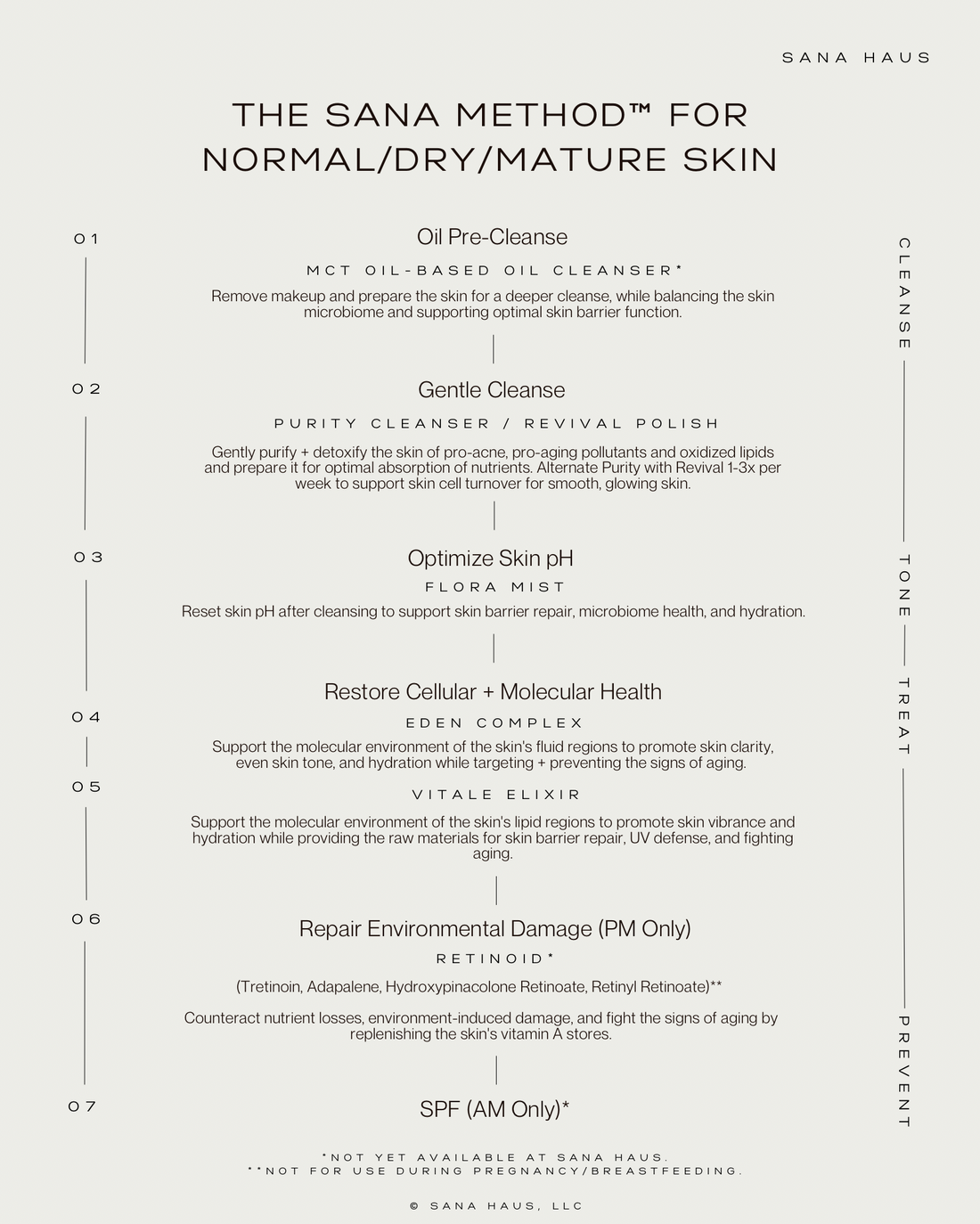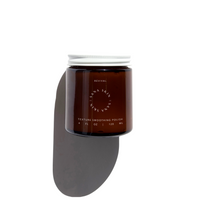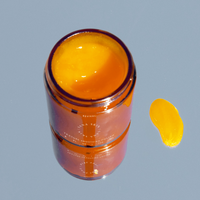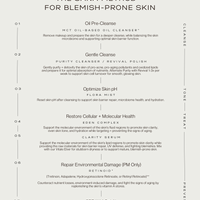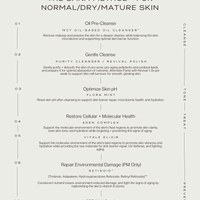 Revival Texture Smoothing Polish
Description
Benefits
the regimen
ingredients
directions
BACKORDERED 3-4 DAYS. ORDERS WITH REVIVAL WILL TAKE 3-4 BUSINESS DAYS TO PROCESS.
Glass skin in a jar. Bring dull, textured skin back to life with our Revival polish.  Rejuvenating, precious oils, brightening, bioavailable nutrients, and our organic ultra-fine rice powder work synergistically to enhance skin cell turnover, infuse the skin with hydration and radiance, and promote a brighter skin tone. Doubles as both a gentle polish and restorative mask.
Essential oil-free. Suitable for all skin types.
Supports healthy skin cell turnover. Gentle skin polishes help facilitate the removal of dead skin cells on the surface of the skin to prevent clogged pores and reveal brighter, smoother skin with just one use.
Supports a radiant, even skin tone. Carotenoids and essential fatty acids work on a cellular level to address abnormal pigmentation and promote a more even complexion over time.
Gently cleanses. Unlike foaming cleansers, Revival's unique oil balm-to-milk formula gently cleanses without stripping the skin.
An optimal skincare regimen for restoring skin health and clarity always includes three critical components: a gentle cleanser, an ingredient to balance skin pH, and an oil specifically rich in linoleic acid. Together, these three components ensure the skin is detoxified, repaired, protected, and hydrated, and are further enhanced by targeted actives such as antioxidants, antimicrobials, and exfoliants.
As the SANA SKIN community has expanded, we have learned a lot from our customers. Together, through trial and error, we've identified the most effective (and most problematic) ingredients for various skin types, including and most importantly, acne-prone skin. This has allowed us to expand our offerings in a community-led way, releasing formulas that are not only what our customers want to see from us, but also the products with the ingredients that our customers have come to know and love through experience.
Combined with intensive research on skin physiology, we believe we have curated a simple, holistic, yet, effective 3-step system that encompasses all the necessary components for healthy, radiant, clearer skin.
For acne-prone skin, we recommend a combination of our Purity cleanser, Flora mist, and Clarity serum. If you are sensitive to strong smells, we recommend swapping out or diluting the Clarity serum with our Vitale elixir.
For all other skin types, we recommend a combination of our Purity cleanser, Flora mist, and Vitale elixir.
Revival can be used 2-3 times per week (up to daily use) alongside the 3-step regimen to jump-start results and support optimal absorption of the regimen's active ingredients.
4 fl oz / 120 mL (2-3 month supply depending on use)
Capric/Caprylic Triglycerides, Glycerin, Oryza Sativa (Rice) Powder, Rosa rubiginosa (Wild Rose) Seed Oil, Rosa Canina (Rosehip) Seed Oil*, Rosa canina (Rosehip) Seed CO2 Extract*, Salvia hispanica L. (Chia) Seed Oil*, Hippophae rhamnoides (Sea Buckthorn) Seed Oil, Aqua, Daucus carota (Carrot) Root Extract*, Squalane, Ubiquinone, Lactic Acid, Mixed Tocopherols, Sucrose Laurate, Sucrose Stearate, Sucrose Palmitate, Coco Glucoside.
Smooth a liberal amount of Revival across the skin (preferably dry or slightly damp skin). With wet fingertips, gently polish the skin using small circles. A creamy milk will form, which can be left on as a mask, if desired. Rinse to reveal smooth, radiant, and hydrated skin. Gentle enough to use daily. Avoid getting waterinside the Revival jar.
Note: Revival is a balm-to-milk polish and works best on dry skin so that the oil can be slowly emulsified and infuse the skin with nutrients.
KEY INGREDIENTS
organic rice powder
An ultra gentle exfoliating powder inspired by traditional beauty rituals for renewing and rejuvenating the skin. Rice powder gently polishes the skin to remove excess dead skin cells that contribute to clogged pores, texture, dullness, and poor absorption of skincare products.
wild rose oil
Wild rose oil is a rare precious oil rich in antioxidant carotenoids and healing fatty acids. Together, these nutrients help bring the skin back to life — revealing brighter, more radiant skin.
Coenzyme Q10
A potent rejuvenating, anti-aging molecule, COQ10 prevents the formation of pro-acne and pro-aging lipid peroxides, supports DNA repair, and reduces collagen depletion. The novel delivery format of the Revival polish facilitates optimized penetration and absorption of the normally hard-to-absorb COQ10.
A NOTE FROM SOPHIA
Your exfoliation should be custom-tailored to you.
Anyone that knows me knows I love a good exfoliating active. I truly believe optimizing your exfoliation in your skincare routine is a game-changer, especially if you're prone to hormonal acne. Hormonal acne states are almost always accompanied by hyperkeratosis -- when your skin produces too many skin cells, increasing the risk of clogged pores.
But, we all have different exfoliation needs. That's why I'm of the opinion that having a wide-range of exfoliating products in your skincare cabinet is super important. This allows you to truly tune into your skin's needs at any given moment in time and customize your skincare regimen accordingly.
When I formulated and began testing Revival, I quickly figured out it was the missing piece in my exfoliation routine. I love that it speeds up the results I get from my other exfoliating products and allows me to take a break from the more active exfoliating products, if I need to. It's also one of those instant-gratification skincare products that are such a treat to have in your self care routine.