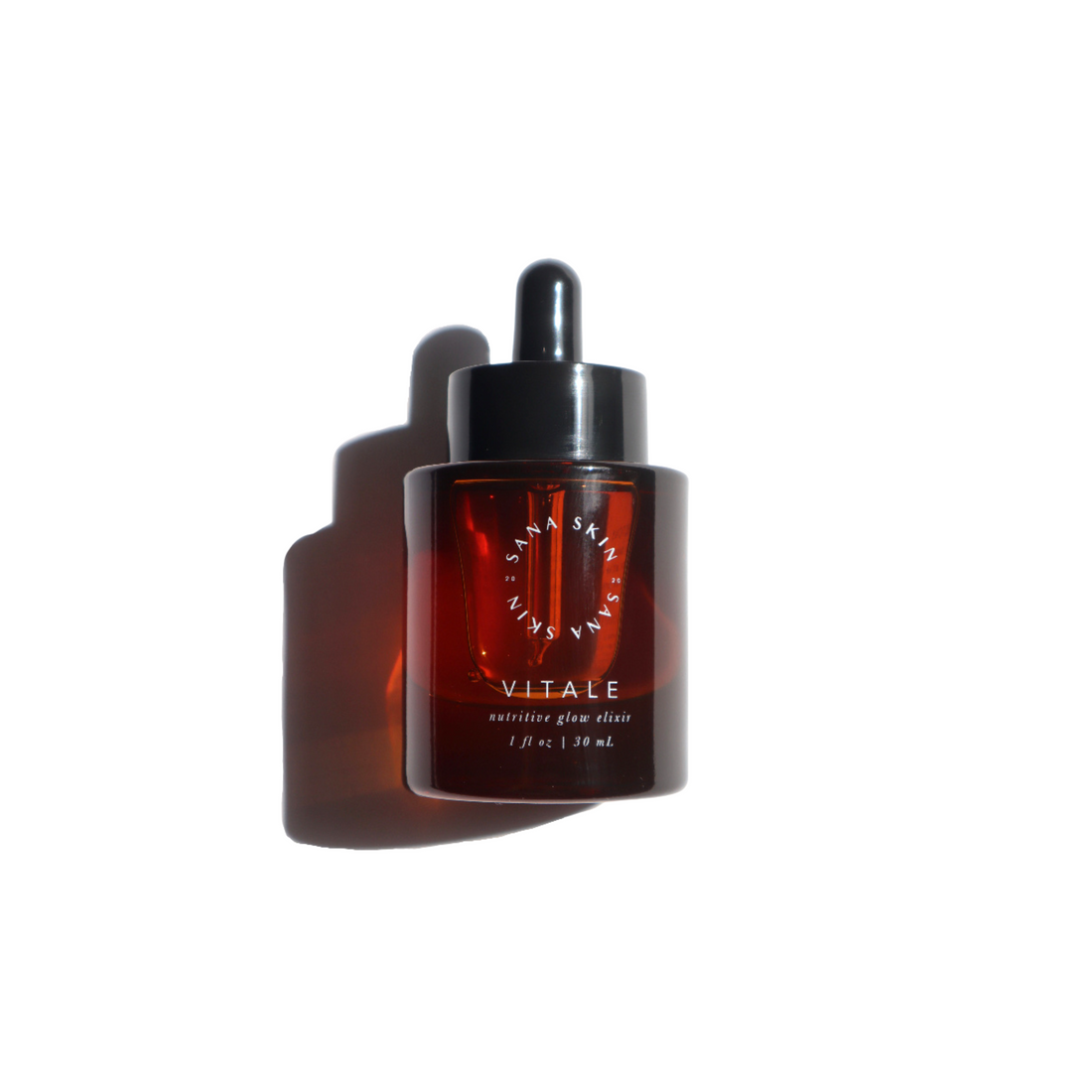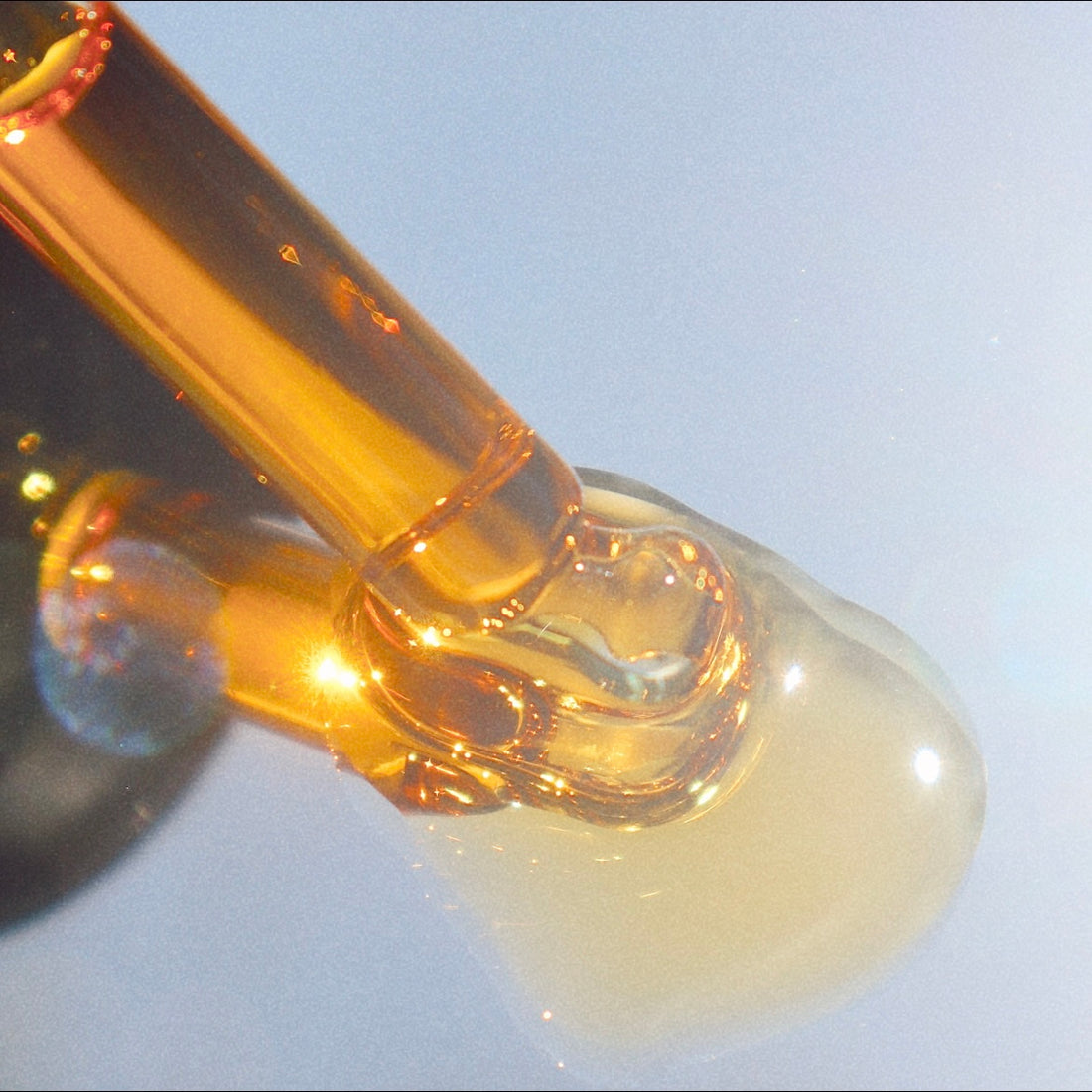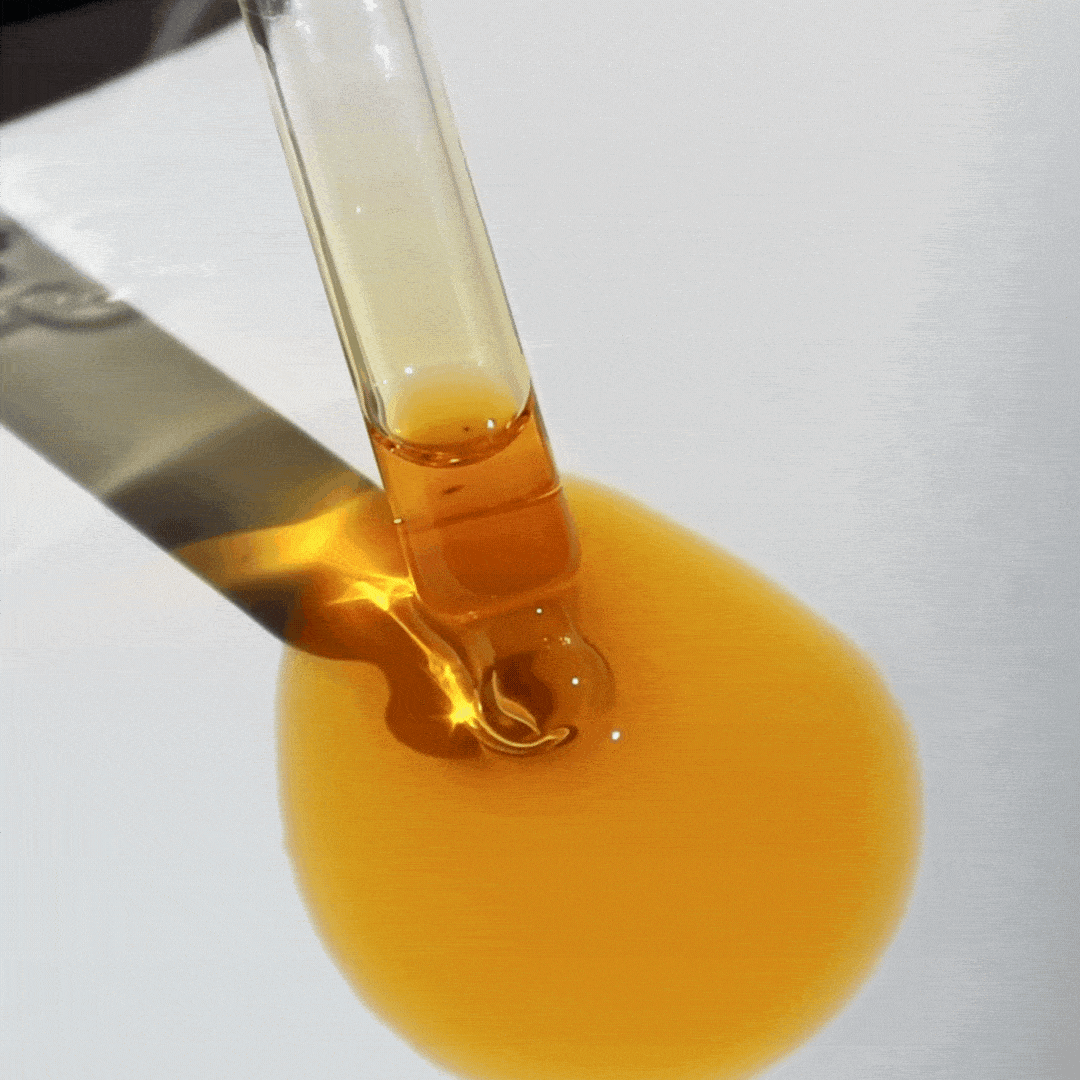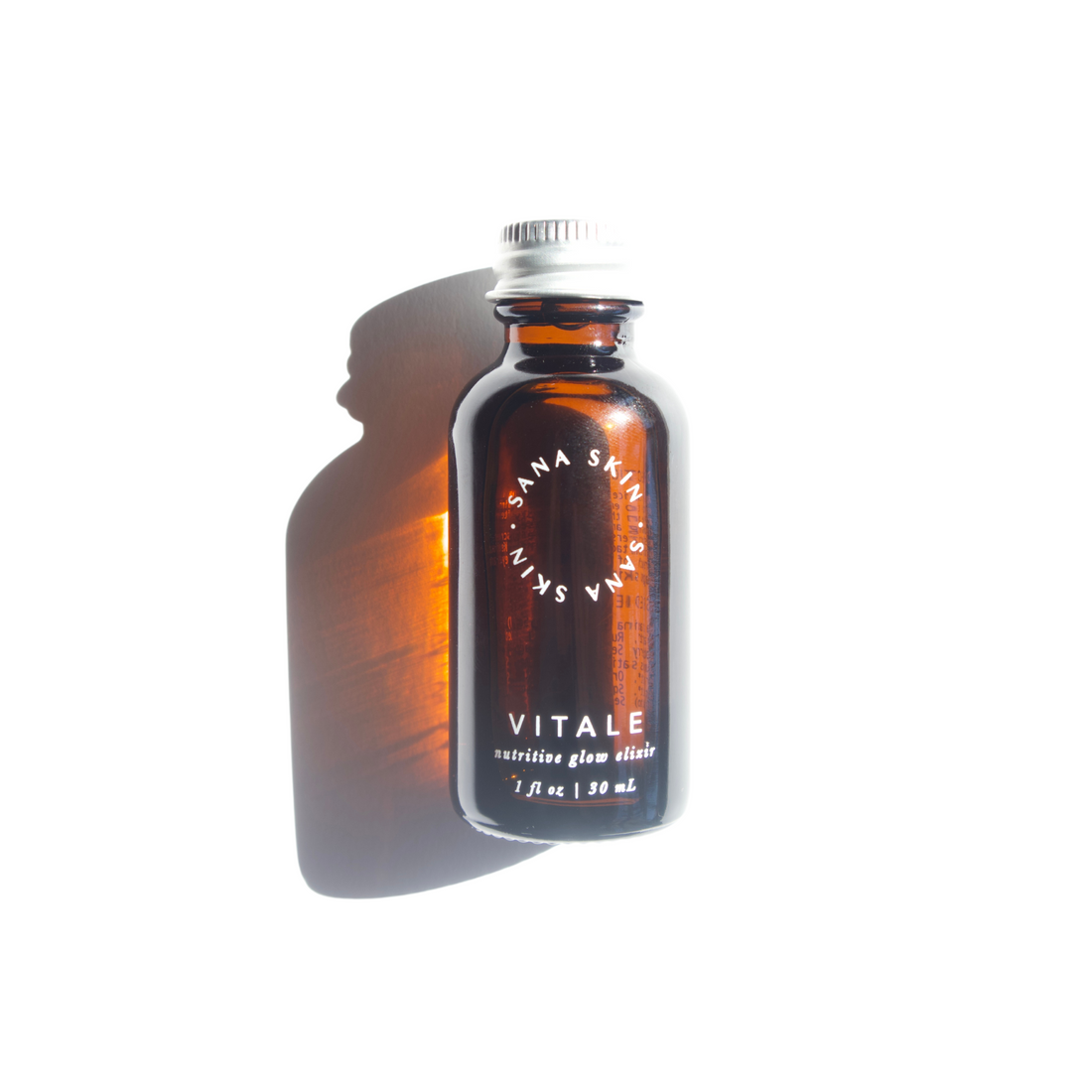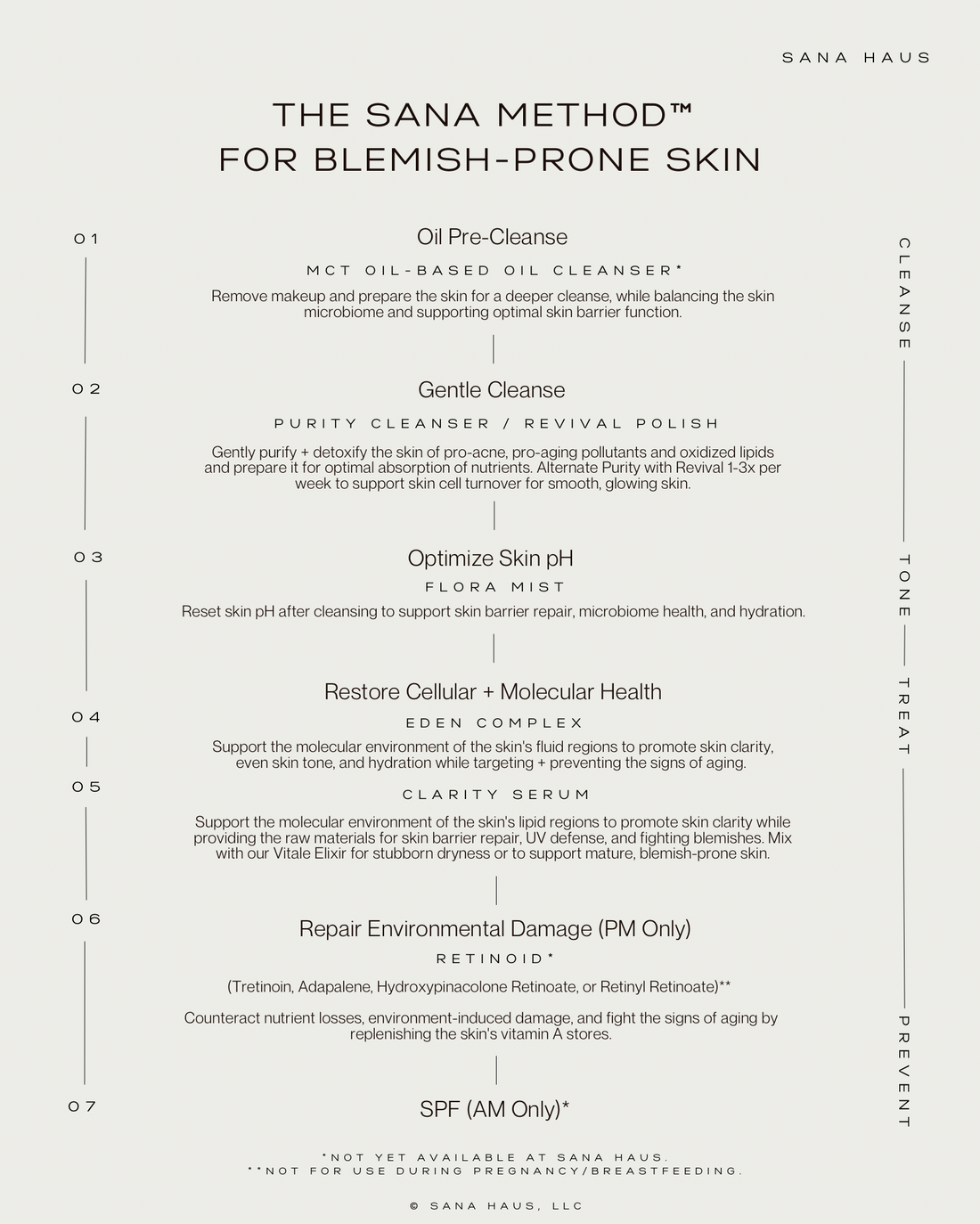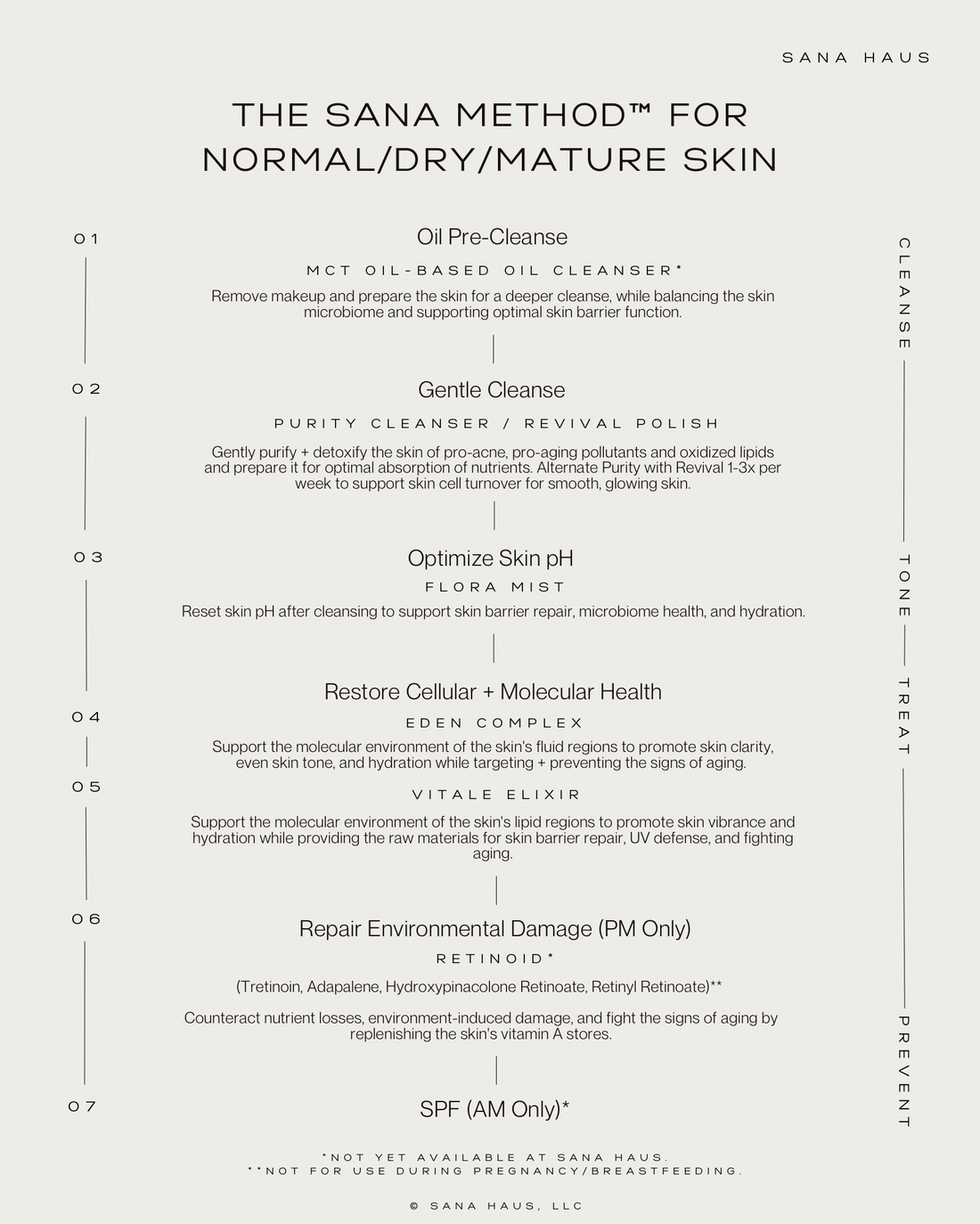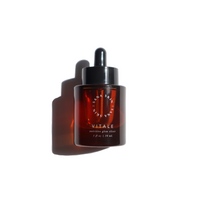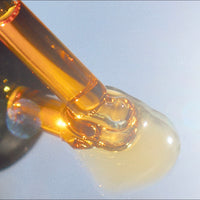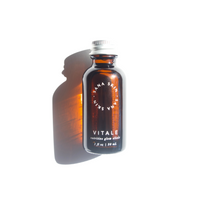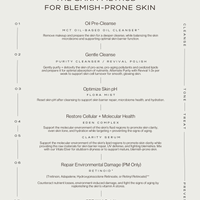 Vitale Nutritive Glow Elixir
Description
Benefits
the regimen
ingredients
Replace your daily facial oil and moisturizer with your new favorite multitasking serum: the Vitale Nutritive Glow Elixir. Experience brighter, dewier, glowier skin with moisture-enhancing rosehip, raspberry seed oil, and emollient squalane. Synergistically formulated to optimize skin barrier function and fortify against the pro-aging effects of pollution.
Want to know what to expect from a SANA SKIN regimen? Why these products are different? Questions about oils? See our super-informative FAQ page here!
EWG Rating: 1


Hydrated, glowing skin. Vitale contains nourishing botanical extracts that support skin barrier repair and optimal hydration. The result: glowing, plump, and hydrated skin!
Fortifies against pollution. Our skin barrier is our skin's best defense against aging, inflammatory pollution. By providing fatty acids that strengthen the skin barrier and antioxidant that fend off free radical damage, Vitale fortifies your skin against the damaging effects of pollution.
Supports aging skin. As we age, our squalane production decreases. Alongside biocompatible fatty acids, Vitale provides the nourishment aging skin needs.
An optimal skincare regimen for restoring skin health and clarity always includes three critical components: a gentle cleanser, an ingredient to balance skin pH, and an oil specifically rich in linoleic acid. Together, these three components ensure the skin is detoxified, repaired, protected, and hydrated, and are further enhanced by targeted actives such as antioxidants, antimicrobials, and exfoliants.
As the SANA SKIN community has expanded, we have learned a lot from our customers. Together, through trial and error, we've identified the most effective (and most problematic) ingredients for various skin types, including and most importantly, acne-prone skin. This has allowed us to expand our offerings in a community-led way, releasing formulas that are not only what our customers want to see from us, but also the products with the ingredients that our customers have come to know and love through experience.
Combined with intensive research on skin physiology, we believe we have curated a simple, holistic, yet, effective 3-step system that encompasses all the necessary components for healthy, radiant, clearer skin.
For acne-prone skin, we recommend a combination of our Purity cleanser, Flora mist, and Clarity serum. If you are sensitive to strong smells, we recommend swapping out or diluting the Clarity serum with our Vitale elixir.
For all other skin types, we recommend a combination of our Purity cleanser, Flora mist, and Vitale elixir.
30 mL / 1 fl oz (~30-40 day supply depending on use)
Rosa canina L. (Rosehip Seed) CO2 Extract*, Rubus idaeus L. (Red Raspberry Seed) CO2 Extract*, Cucumis sativus L.(Cucumber) Seed Extract*, Oryza sativa (Rice) Bran Extract*, Squalane, Bixa orellana (Annatto) Seed Extract.
see what people are saying
★★★★★
I have pretty dry skin and those flakey patches completely went away. It's perfectly lightweight and absorbs efficiently into my skin. I don't have to wait to put on makeup or other lotions. My skin is literally SO different since using this.
★★★★★
Feels so great on my skin and works really quickly. I saw improvements in just one week.
★★★★★
It is AMAZING, hands down one of the best serums I've ever used. I've been dealing with a damaged skin barrier, dryness and acne and some how it's the only thing that has helped all of these issues!! My face looks glowy and hydrated.
KEY INGREDIENTS
Rosehip Seed CO₂ Extract
Vitale's bright sunset hue is attributed to the magic that is our ultra-cold-pressed rose hip seed extract. Through the high-tech supercritical CO₂ extraction process, our organic rosehip seed extract retains exponentially more of the nutrient density present in rosehip seeds, producing a virtually raw, ultra-nutritive extract.
Sustainably-Sourced Squalane
Together with the lipids in the Vitale elixir, bioidentical squalane provides emollient nourishment to dry and aging skin - both of which demonstrate depleted levels of squalane. Our sustainably-sourced, vegan squalane is derived from 100% renewable sugarcane - never from animal or petrochemical sources.
Red Raspberry Seed Oil
The oil of red raspberry seeds is a reservoir of skin-loving nutrients like antioxidant vitamin E, skin-reparative phytosterols, and healing fatty acids like linoleic acid. The nutrient density is what makes our organic red raspberry CO₂ extract a cornerstone of the nourishing formula.
A note from Sophia
Skincare formulas should always be focused on meeting a skin need.
Don't get me wrong, I love a beautiful aesthetic, high-tech ingredients, and in-depth ingredient research. But, all that is for naught if the end formulation doesn't meet a skincare need for someone. And the truth is: we already have enough marketing-forward products on the skincare market that inevitably fail to leave a lasting impact on the skin.
So, when I explored the idea of an additional serum formula, I knew I wanted it to meet multiple needs that my customers had. And that's exactly what the Vitale elixir is. It's a something-for-everyone oil: it replenishes dry + aging skin, is an essential oil-free alternative suitable for acne-prone skin, an oil that boosts skin glow + radiance for those who are just looking to optimize skin health, and a moisture-boosting regimen addition for those who already love the results they're getting with Clarity.